Exploring the World of Tiny Homes: A Recap of the Global Tiny House Conference
On Sept. 28-29, we attended the 6th Online Global Tiny House Conference and had the opportunity to connect with amazing and passionate pioneers in the tiny house movement.
The conference included more than 30 speakers and attracted hundreds of attendees. There were many informative and interactive sessions that delved into various aspects of tiny house living, from practical building techniques to the philosophy behind downsizing.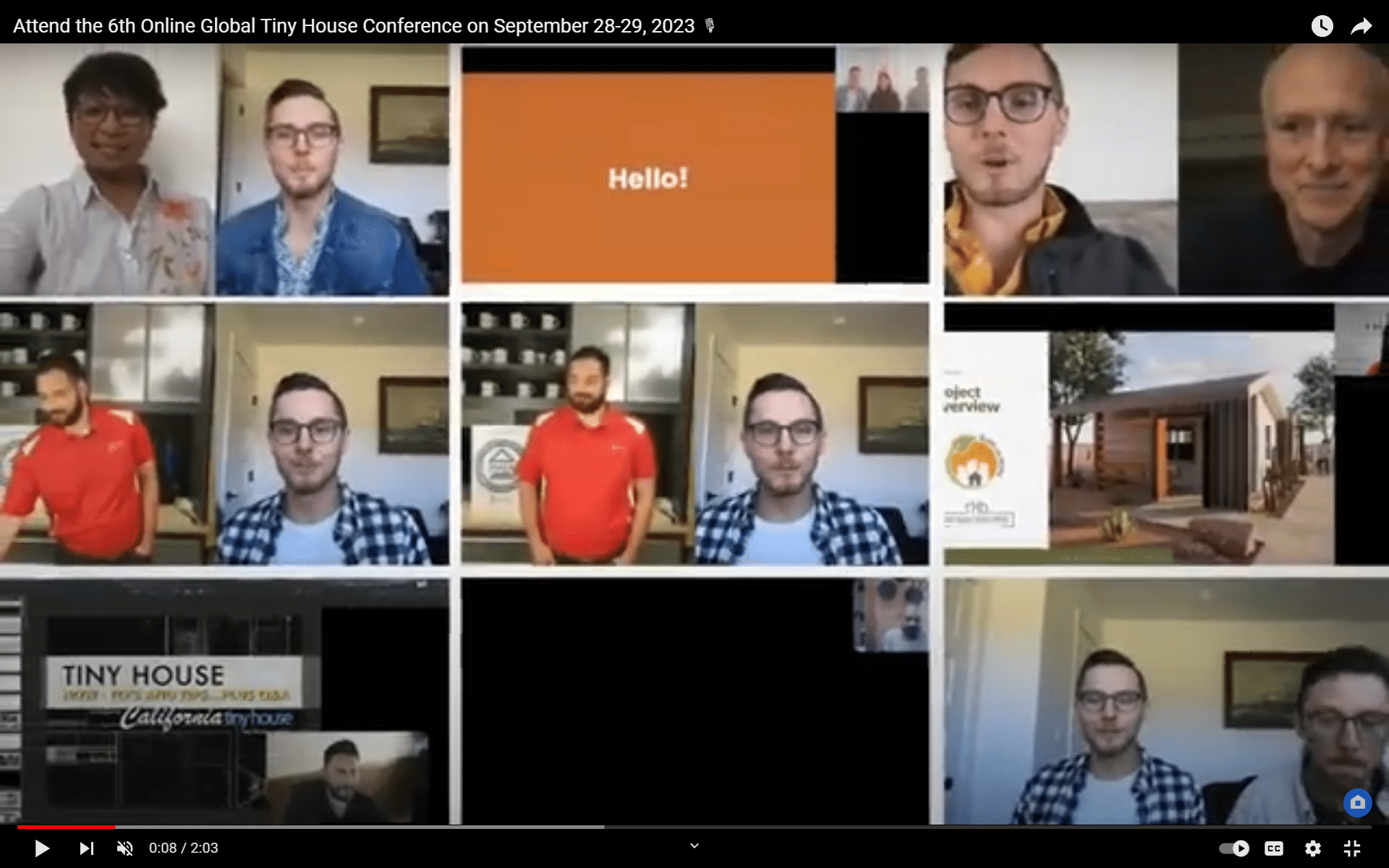 One topic that particularly piqued our interest was the discussion around Accessory Dwelling Units (ADUs). These small, self-contained living spaces, often located on the same property as a primary residence, are a growing trend in housing.
But it wasn't just the professional aspect that made this conference special; it was the sense of connection – a global tiny home community.