Introducing our ADA-compliant unit for inclusive outdoor recreation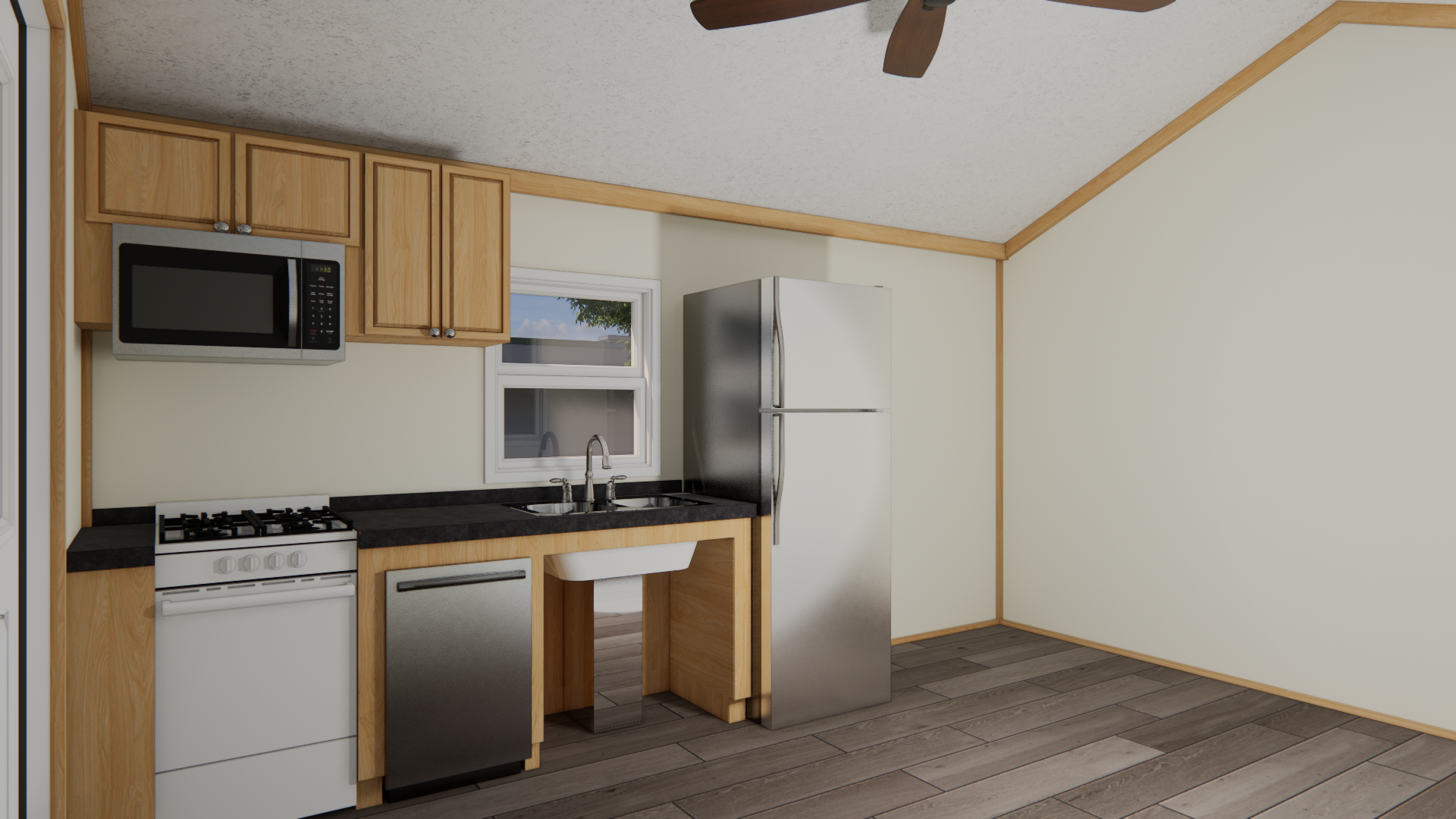 In recent years, Vacavia Cottages & Cabins has witnessed a surge in demand for ADA-accessible cabins and cottages. As camping and outdoor enthusiasts, we firmly believe that everyone should have the opportunity to enjoy the beauty of nature. In response to this growing consumer demand for adaptive outdoor recreational facilities, we are thrilled to introduce our ADA-compliant unit to campgrounds, RV parks and resorts, hunting and fishing camps, and overnight camps.
The need for an ADA-compliant unit
We are getting more and more requests from people who want cabins and cottages that are easy for the elderly and people with disabilities. In response, Vacavia is making cabins and cottages that follow the accessibility rules (ADA). These cabins can be used in campgrounds, RV parks, and places where people stay overnight. This is because more and more people want to have places where they can enjoy the outdoors, even if they have special needs.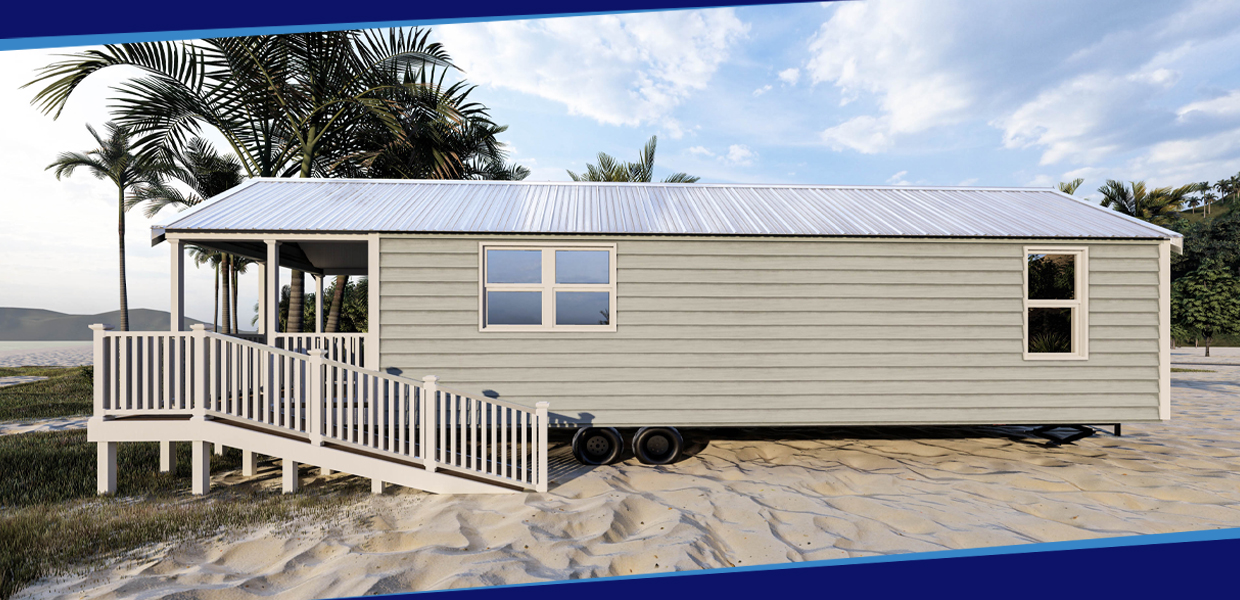 Design and functionality
Our ADA-compliant unit, which shares the same design as the Warm Spring Park Model, is a testament to our commitment to providing an accessible outdoor experience. Here are some of the key features that make this unit unique:
ADA-compliant bathroom: The unit features an ADA transfer shower with grab bars, a fold-down seat, and a handheld shower for added convenience. The bathroom layout includes a wheelchair-friendly turn-around space, an ADA toilet with grab bars, and a roll-under sink.

Accessible kitchen: We understand the importance of an accessible kitchen for individuals with mobility challenges. The unit provides ADA appliances with controls on the front of the stove to ensure easy access. Lever-handle door handles make the entire living space user-friendly.

Spacious interiors: All doors are 36 inches wide to provide ample space for wheelchairs. The entry door features a lowered threshold for seamless wheelchair access.

Innovative storage: We've considered the unique storage needs of your guests. In the bedroom closet, the water heater is raised in the wall, with a rod and shelf right at the front of the cabinet for easy reach. Additional storage space is tucked behind for added convenience.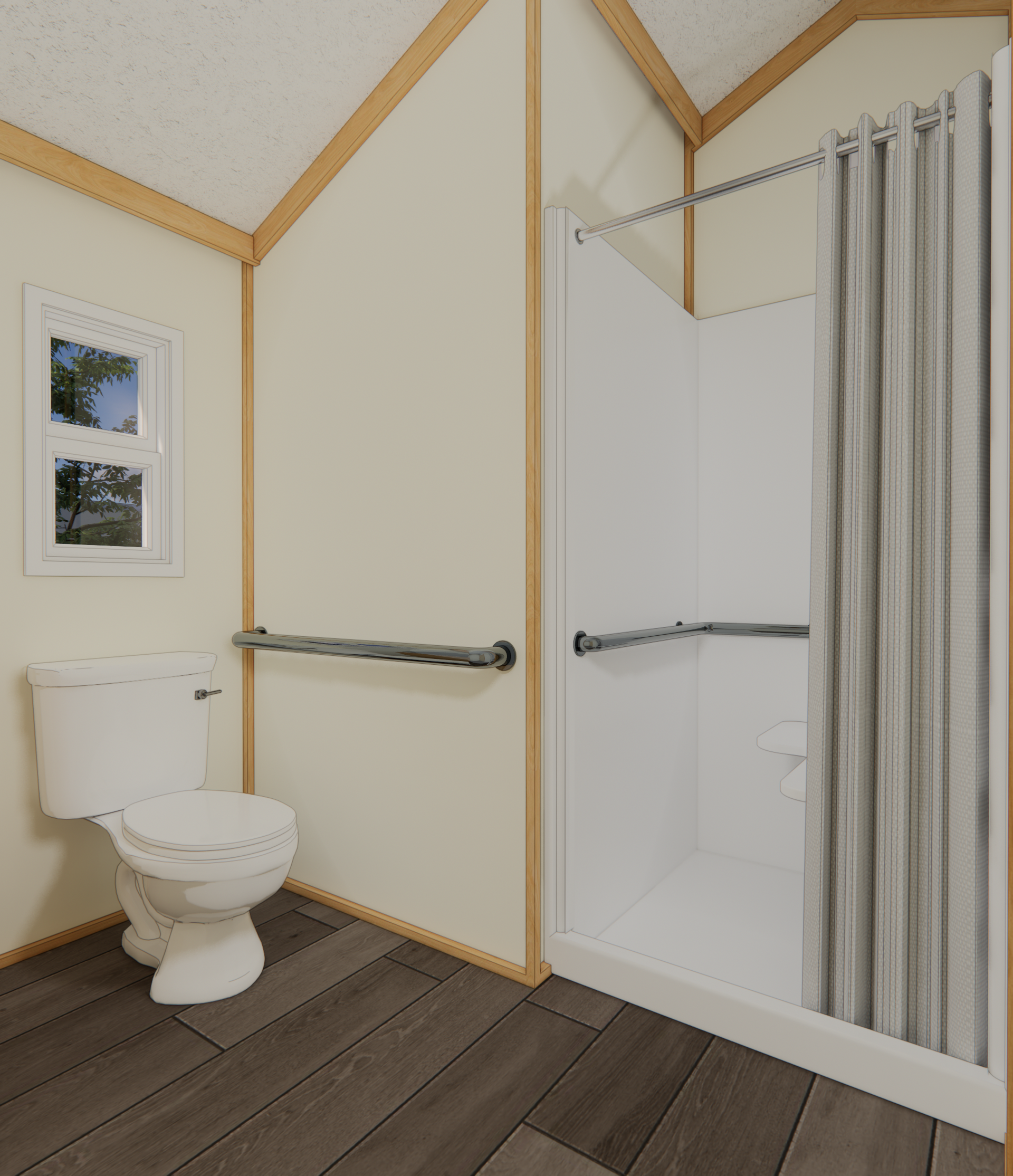 Modular approval
We're excited to announce that our ADA-compliant unit has recently received modular approval, which adds another layer of versatility to this exceptional product. Whether you're looking for a cabin, cottage, modular home, or other outdoor recreation facility, our ADA-compliant unit can be tailored to suit your specific needs.
Our commitment to inclusivity
We are dedicated to working closely with our customers to design and build accessible outdoor recreational facilities that cater to your guests' unique requirements. We aim to provide a space where everyone can create lasting memories and connect with the great outdoors. Our ADA-compliant unit is a significant step toward making outdoor recreation more accessible and inclusive. Join us in making the outdoors an inclusive space for all.