Introducing Gina Tabasso: A New Addition to Vacavia Cottages & Cabins
Vacavia Cottages & Cabins is excited to announce the latest member of our team, Gina Tabasso, who has joined us as director of marketing & business development. With a background in digital marketing strategy, content creation, SEO, collaboration, and project management, Gina also teaches college English and specializes in B2B marketing for manufacturers.
The Journey to Vacavia: Gina's Career Path
Gina's experience spans the trade, industrial, and manufacturing sectors, along with ventures into consumer packaged goods, banking, and higher education. She is known for her organizational skills, time management, and ability to handle multiple projects. With a blend of real-world and strategic expertise, she has consistently risen to new challenges. Previously, she worked with our President & CEO Matt Williams for three years at a company that bought and sold used industrial surplus.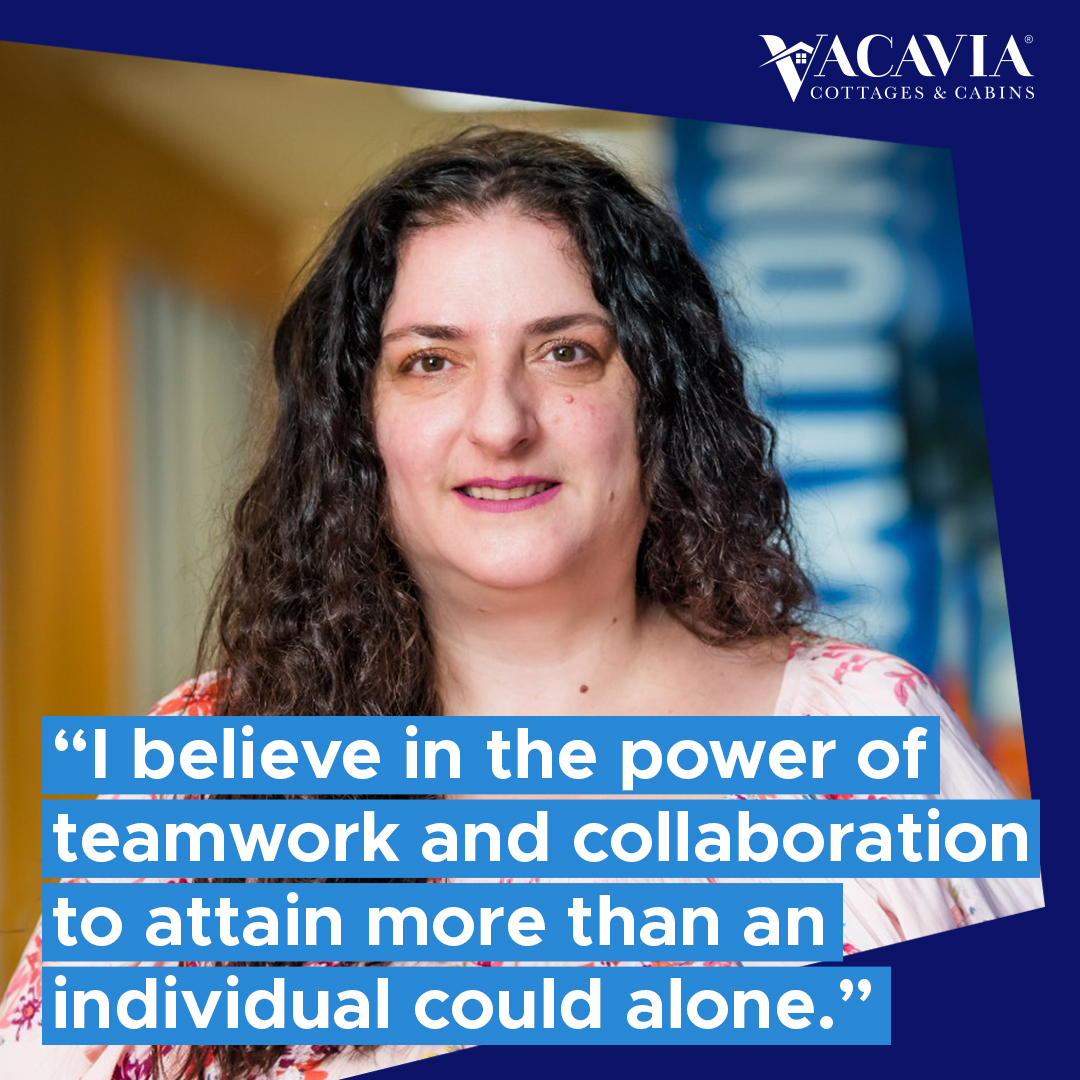 In addition to her impressive career journey, it's worth noting that Gina is an active participant in professional groups like Together Digital and holds a role on the membership committee of Women in Manufacturing. Her involvement in these organizations speaks to her commitment to networking and contributing to her field.
Beyond the Professional Realm
Outside of marketing and business development, Gina finds solace in yoga, meditation, and her love for horses. She enjoys reading, writing, cooking, the arts, culture, thrifting, antiquing, and travel. She admits that she is also addicted to The Food Network and to reading cookbooks and poetry!
A Glimpse into Gina's Unique Side
In a surprising twist, Gina's connection with horses goes beyond leisure – she owned a racehorse for 24 years and even retrained him for trail riding. Her adventurous spirit took her to gallop horses in the Egyptian desert, and she lived in San Jose, Ca, as a child. Most importantly, Gina's hero is her beloved grandpa.
Vacavia Cottages & Cabins